Description
Enjoy fast and safe charging
Want charging that's fast and safe? The Travel Adapter charges Samsung mobile devices with Adaptive Fast Charging at a maximum of 15W to make sure you get the power you need quickly and safely. Spend less time plugged in and more time enjoying life.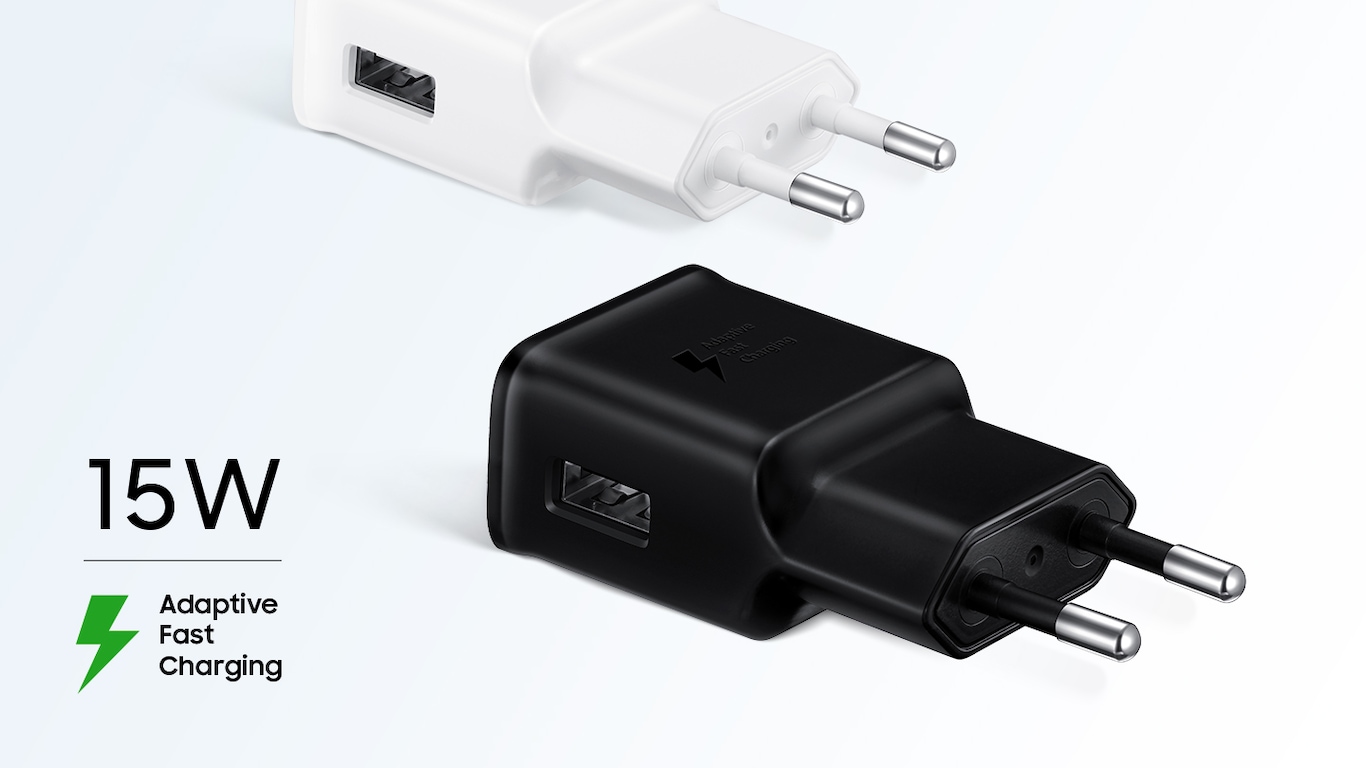 *Adaptive Fast Charging (AFC) is fast charging protocol for Samsung devices. **AFC supports Galaxy S series (S6 and higher), Galaxy Note series (Note 4 and higher), and other AFC support mobile devices.***Charging times may vary depending on charging protocol applied to each device.
Works with various mobile devices
Travel Adapter works with Android devices as well as ones from different operating systems, so all you need is one adapter for your various mobile devices. That's one less thing you need to carry with you when you're out on the road.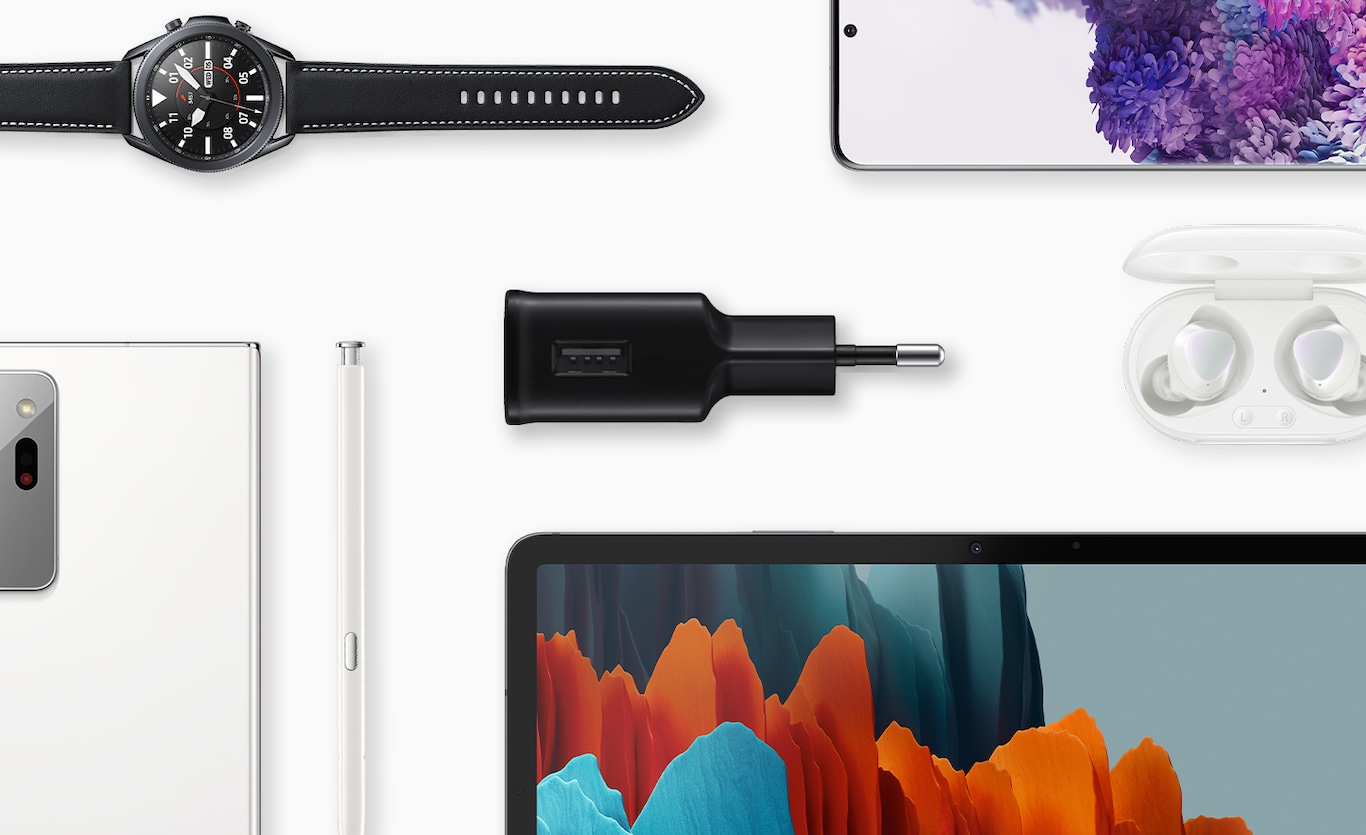 *Does not support charging for laptops.**Depending on factors such as device type, cable, and charging environment, device may not charge properly.